Posts
Homily: Important and Urgent (1/26/2021)
"This is the time of fulfillment. The kingdom of God is at hand."

---
Homily: The Baptism of the Lord (1/10/2021)

---
Homily: Epiphany (1/3/2021)

---
Homily: 4th Sunday of Advent (12/20/2020)

---
Homily: Ready With Virtue (11/17/2020)

---
Homily: Catholic in Public (11/8/2020)

---
Homily: All Saints' Day! (11/1/2020)

---
Homily: Love Thy Neighbor (10/24/2020)

---
"BEFORE CHURCH AND STATE" (10/21/2020)

---
Homily: Unto God what is God's (10/18/2020)

---
Homily: Faithful Citizenship (10/4/2020)

---
Reflection: Evening Prayer before Diaconate Ordination (9/11/2020)

---
Homily: "Offer it up" (8/30/2020)

---
Homily: Sicut erat in principio (8/9/2020)

---
Homily: Palm Sunday (4/5/2020)
Welcome to Holy Week!

---
Homily: The Raising of Lazarus (3/29/2020)
"I am the resurrection and the life…"

---
Transcript: "The Weight of Glory" by C. S. Lewis (3/27/2020)
"We are half-hearted creatures, fooling about with drink and sex and ambition when infinite joy is offered us"

---
Homily: The Man Born Blind (03/22/2020)
'I came into this world… so that those who do not see might see'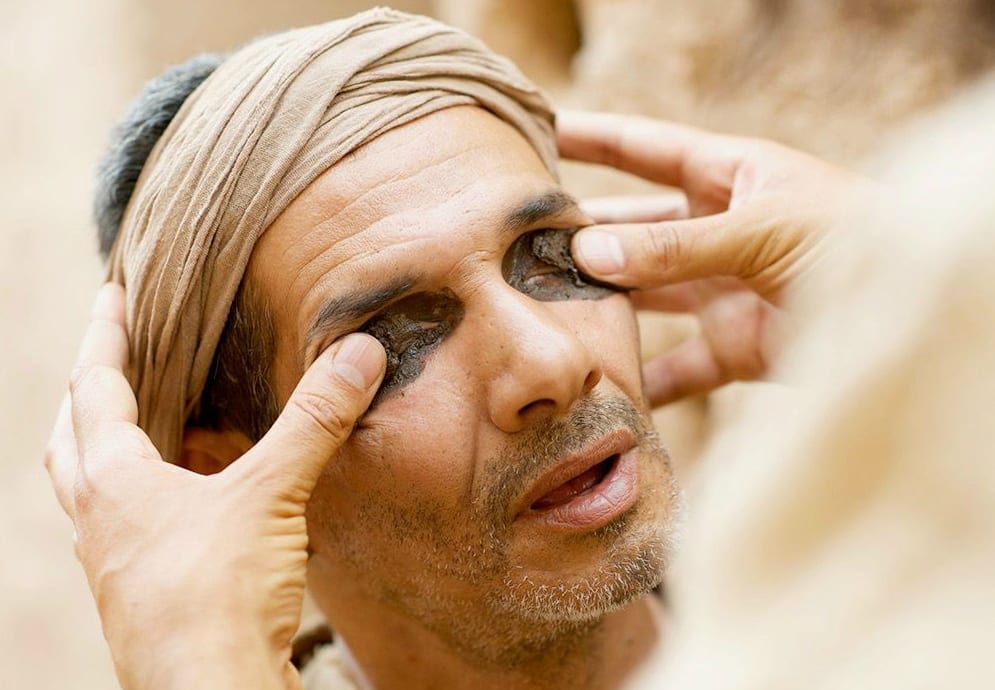 ---
Homily: The Meeting at the Well (03/16/2020)
…whoever drinks the water I shall give will never thirst…

---
Homily: Jesus' Triple Temptation (03/01/2020)
"…the mystery of Jesus in the desert."

---
Homily: Salt, Light, City on a Hill (02/09/2020)
This little light of mine!

---
Homily: Baptism of the Lord (01/12/2020)
"This is my beloved Son, with whom I am well pleased."

---
Homily: Epiphany (01/05/2020)
"they opened their treasures and offered him gifts of gold, frankincense, and myrrh."

---
Homily: The Holy Family (12/29/2019)
Joseph leads the Holy Family From Bethlehem to Egypt to Nazareth

---
Homily: MERRY CHRISTMAS! (12/25/2019)
"A savior has been born for you who is Christ and Lord!"

---
Homily: Fourth Sunday of Advent (12/22/2019)
"Behold, the virgin shall conceive and bear a son, and they shall name him Emmanuel"

---
Homily: Third Sunday of Advent (Gaudete Sunday) (12/15/2019)
God himself is coming to save and heal and restore his people.

---
Homily: 2nd Sunday of Advent (12/08/2019)
"A shoot shall sprout from the stump of Jesse, and from his roots a bud shall blossom."

---
Homily: 1st Sunday of Advent (11/30/2019)
Waiting is hard.

---
Homily: The Bridegroom King (11/24/2019)
Viva Cristo Rey!

---
Homily: "Lo, the day is coming…" (11/17/2019)
Be wise, observe what's happening, and always be ready.

---
Homily: Hope for Heaven (11/10/2019)
…the resurrection of the dead, and the life of the world to come.

---
Homily: Zacchaeus (11/3/2019)
"For you love all things that are and loathe nothing that you have made"

---
Homily: The Pharisee & The Tax Collector (10/27/2019)
"O God, be merciful to me, a sinner."

---
Homily: Healing and Thanksgiving (10/13/2019)
…realizing he had been healed, returned, glorifying God…

---
Homily: Having Faith (10/6/2019)
If you have faith the size of a mustard seed…

---
Homily: The Clever Steward (9/22/2019)
The Master commends his dishonest steward for his clever scheme.

---
Homily: Lost and Found (9/15/2019)
…your brother was dead and has come to life again…

---
Homily: "…But God's First" (9/8/2019)
"Whoever does not carry his own cross and come after me cannot be my disciple."

---
Homily: Banquet Etiquette (9/1/2019)
"Whoever exalts himself will be humbled, whoever humbles himself will be exalted."

---
Homily: A Narrow Gate (& Eucharist) (8/25/2019)
"Will only a few people be saved?"

---
Homily: Teach Us How to Pray (7/28/2019)
Jesus' school of prayer

---
Homily: Martha and Mary (7/21/2019)
The one thing necessary

---
Homily: Who Is My Neighbor? (7/14/2019)
Who are the people in your neighborhood?

---
Homily: Corpus Christi (6/23/2019)
The Solemn Feast of the Body and Blood of Christ

---
Homily: Trinity Sunday (6/16/2019)
"The True God, One God in Trinity and the Trinity in Unity. Come Let Us Adore."

---
Homily: Pentecost (6/9/2019)
Come, Holy Spirit!

---
Homily: Jesus the High Priest (6/2/2019)
Jesus' prayer for the Church, the New Israel

---
Homily: The Ascension (5/30/2019)
"He ascended into heaven, and is seated at the right hand of the Father"

---
Homily: Shalom…Peace (5/26/2019)
God invites us into his peace, by his presence within us.

---
Homily: Do You Love Me? (5/8/2019)
"Simon, son of John, do you love me more than these?"

---
Homily: Easter Vigil (4/20/2019)
Happy—and blessed—Easter to you and your family!

---
Homily: Straining Forward in Hope (4/7/2019)
Go, and sin no more.

---
Homily: Parable of the Lost Son (3/31/2019)
This son of mine was dead, and has come to life again; he was lost, and has been found.

---
Homily: The Rude Awakening (3/24/2019)
Repent now, because we might not have as long as we think.

---
Homily: The Transfiguration (3/17/2019)
What you get is infinitely more than what you see.

---
Homily: Temptations in the Desert (3/10/2019)
Lent is about uniting ourselves to the mystery of Jesus in the desert.

---
Homily: Don't Be A Blind Guide (3/3/2019)
Can a blind person guide a blind person? Will not both fall into a pit?

---
Homily: Natural, or Supernatural? (2/24/2019)
We are called to be supernatural in a natural world

---
Transcript: Peter Kreeft's Lecture "How to Win the Culture War" (2/24/2019)
It's infinitely simpler than we think, and that's why it's hard.

---
Homily: Blessed Are You (2/17/2019)
Luke's "Sermon on the Plain" – "Blessed are you / Woe to you"

---
Homily: Divine Encounter (2/10/2019)
Forgiveness of our sins is not just for our salvation, but for our mission.

---
Homily: Prophets of God's Word (2/3/2019)
"We shall match your capacity to inflict suffering by our capacity to endure suffering."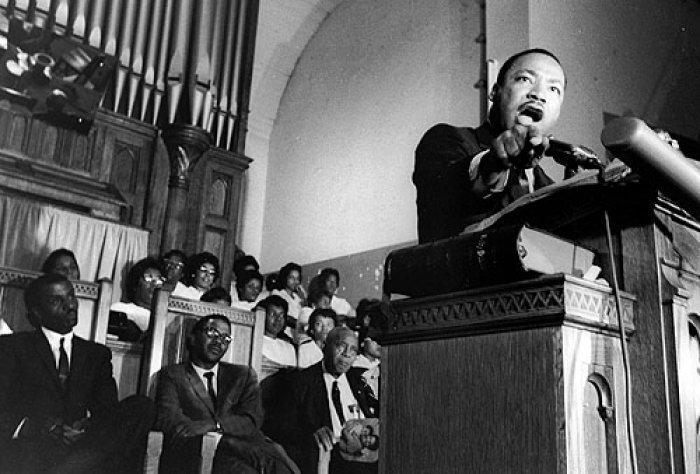 ---
Homily: The Word of God (1/27/2019)
Your Words, Lord, are Spirit and Life

---
Homily: Wedding Feast in Cana & Respect Life Mass (1/20/2019)
2019 Diocesan Respect Life Mass,
with the Readings of the 2nd Sunday, the Wedding Feast in Cana

---
Homily: Baptism of the Lord (1/13/2019)
Why did Jesus get baptized?

---
Homily: Epiphany (1/6/2019)
…behold, magi from the east arrived in Jerusalem…

---
Homily: Feast of the Holy Family (12/30/2018)
A supernatural perspective on what it means to be a holy family.

---
Homily: Christmas at Night (12/25/2018)
Christmas is about the birth of Our Lord, Jesus Christ the Son of God.

---
Homily: She Went with Haste (12/23/2018)
The antidote to sloth

---
Homily: Prepare the Way (12/9/2018)
A voice cries out in the wilderness

---
Homily: Immaculate Conception (12/8/2018)
Hail, Full of Grace!

---
Homily: Be Ready for the End (11/18/2018)
"When will these things take place?"

---
Homily: Poor Widows Rich in Faith (11/11/2018)
"My two cents" on this week's readings

---
Homily: First things First (11/04/2018)
What is the most important thing? Better question: Is that how you live your life?

---
Homily: I Want to See (10/28/2018)
"What do you want me to do for you?"

---
Reflection: The Cup and Baptism (10/21/2018)
Can you drink the cup that I drink…

---
Homily: Love of Wisdom (10/14/2018)
The Rich, and the Love of Wisdom (and annulments revisited)

---
Homily: The Two become One (10/7/2018)
The nuptial embrace, the invitation to communion, and the Theology of the Body

---
Homily: If it causes sin… (9/30/2018)
…cut it off

---
Homily: Spiritual Greatness (9/23/2018)
If anyone wishes to be first, he shall be the last of all and the servant of all.

---
Homily: Pick up Your Cross (9/16/2018)
Deny yourself, pick up your cross, and follow Him

---
Homily: Jesus and Tradition (9/2/2018)
"Tradition is not the worship of ashes, but the preservation of fire." ― Gustav Mahler

---
Homily: The Conclusion of John 6 (8/26/2018)
Simon Peter answered him, 'Master, to whom shall we go?'

---
Homily: What do you and I do now? (Aug 19, 2018)
The Sunday after the PA Grand Jury Report

---
My Exit from the Gun Arguments (Feb 20, 2018)
School shootings and a lesson from Amish Grace

---
On Thoughts and Prayers (Feb 16, 2018)
It's always good, but not always enough

---
On Communion and Happiness (Feb 16, 2018)
Much of what we seek is not what we should seek, but the fruit of what we should seek

---
Homily: Like a Good Neighbor (Jul 9, 2016)
It's your brother who is homeless and hungry, smelly, drug-addicted, sinful, and selfish

---
Homily: Be Radically Christian (Jul 3, 2016)
Mother Theresa, Dorothy Day, John Paul II, were radically Christian.

---
Homily: Being Christian and Staying the Course (Jun 26, 2016)
Once a person makes a commitment to be Christian, nothing must get in the way

---
It's Alive! (almost…) (Jun 23, 2016)
Resurrecting the blog after being assigned to Holy Trinity, Columbia

---
Homily for the Christmas Vigil Mass (Dec 24, 2014)
Tonight we celebrate the second most wonderful time of the year

---
Homily: Happy Father's Day! (June 15, 2014)
When Trinity Sunday meets Father's Day

---
Christian Wisdom from a Yoga Post (Jun 7, 2014)
We can purge ourselves of our distractions and replace them with His light

---
My Friend (A Better Response) (May 21, 2014)
You know you're not really right for each other

---
No One Comes to the FATHER Except Through Me (Jn 14:6) (May 18, 2014)
The better your map, the more direct your path and the more likely your success

---
In the Beginning… (May 16, 2014)
Hello, world!
---
---
Pages