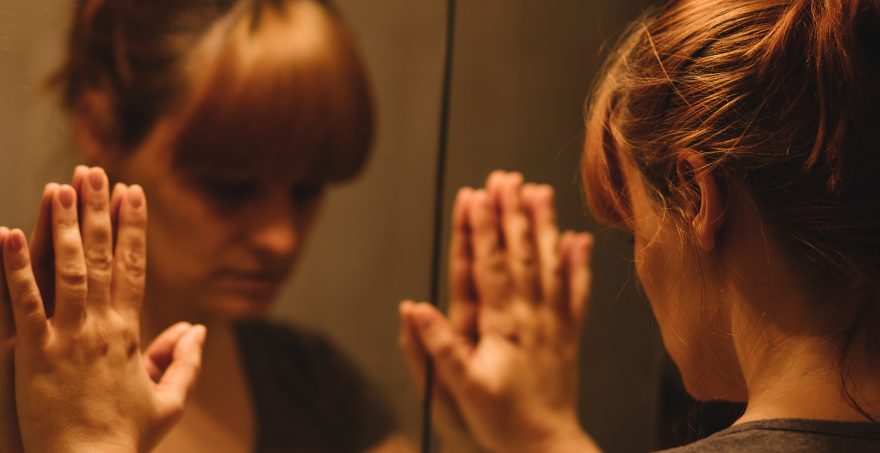 22nd Sunday in Ordinary Time (Year A) (see readings)
Jeremiah 20:7-9
Psalm 63:2, 3-4, 5-6, 8-9
Romans 12:1-2
Matthew 16:21-27
---
In our readings for this weekend, we see Peter initially reject Jesus' revelation that the divine plan is for Jesus to suffer and be killed and raised again. Jesus then uses Peter's rebuke as an opportunity to teach discipleship, which is our share in the mystery of Jesus' cross: not only will He suffer, but to be His true disciple, we must also deny ourselves, take up our cross, and follow Jesus. As St. Paul says in our second reading, our role is not to conform ourselves to the ways of this world, but to offer ourselves as a sacrifice, an oblation, to unite our cross to the self-offering of Jesus. We get a hint of that in the Mass, when we lift up our hearts, we lift them up to the Lord, for it is right and just. We unite our offering of ourselves and our prayers to the sacrifice on the altar, and the priest invites us to pray that God might accept his sacrifice and ours. The Mass isn't a spectator sport, or a theater show: we're not an audience, we've got work to do! We "offer it up"—we participate in Christ's redemptive suffering. We can even offer up our suffering through annoying guidelines and rules we have to follow that we might not agree with.
We've often heard these terms used: "offering it up"… "redemptive suffering." So I thought since the readings suggest this theme, we might explore more about what that means. I thought it would work best if I try to illustrate it through a story.
---
The main character of our story is Rodney. Rodney is a basically good person, who, in our story, gets sick, and needs a kidney donor. So Rodney's friends decide they're going to begin a campaign of sacrificial offering, or redemptive suffering, for Rodney in his illness. Every time they endure any suffering, they "offer it up" for Rodney. So how does this work?
So, a few things we need to establish right out of the gate. First: nothing that Rodney's friends do can earn the forgiveness of Rodney's sins. Only the grace of the cross and resurrection of Jesus can forgive sins. Second: God loves Rodney more than Rodney's friends do. So, Rodney's friends aren't going to convince God to decide to be nice to Rodney. God is already generously providing for Rodney's salvation. Third: God knew, from the beginning of time, what Rodney's friends were going to do on Rodney's behalf. Rodney's friends will make their choices by their own free will, but God, who is outside of time, knows what they will do, and includes their choices (all of our choices) in his divine plan. And Fourth: Sin has both eternal and temporal consequences. While only God's grace can forgive Rodney's sins and save him from hell (which is the eternal consequence of sin), there are a lot of temporal consequences of sin: attachment to sin, bad habits, wounded relationships; and some of those things can have their own indirect consequences—disease, regret, despair, anger, unforgiveness, etc.
So, Rodney's friends start offering sacrifices and sufferings for the special intention of Rodney's healing. Every red light they have to wait through, every stubbed toe, every sleepless night, every ache and pain, every rosary prayed, is offered up for the intention of Rodney's healing and recovery. I hope we all have friends like that! But what are they accomplishing?
First, let's look at what Jesus accomplished. As the union of humanity and divinity, Jesus, in the Paschal mystery of his suffering, death, and resurrection, earned for humanity infinitely more grace than humanity could ever possibly need. Jesus didn't end suffering, as you may have noticed. Instead, he gave suffering meaningfulness and usefulness. He gave it hope, when experienced in love and faith. Pope Saint John Paul II wrote: "In bringing about the Redemption through suffering, Christ raised human suffering to the level of the Redemption. Thus, each man, in his sufferings, can also become a sharer in the redemptive suffering of Christ" (Salvifici Doloris).
Saint Paul said, in his letter to the Colossians, "I find joy in the sufferings I endure for you. In my own flesh I fill up what is lacking in the sufferings of Christ for the sake of His Body, the Church" (Col. 1:24). The sacrifice that Jesus offered on the cross was perfect and infinitely sufficient. But by grace, there's more to Jesus' body than what was nailed to the cross, resurrected, and ascended. We, also, are parts of the body of Christ. So as the physical body of Christ endured suffering for the healing of the world, so we as the mystical body of Christ also unite ourselves and our sufferings to him and his suffering on the cross… which not only accomplishes for ourselves a greater unity of ourselves with Jesus, but also makes us part of God's healing of the world. In one sense, that was accomplished in the past, on Calvary. But in another sense, it continues to unfold until the end of time, through the mystery of Christ's mystical body, the Church.
---
God loves his work, and he always invites us to help him in his work, like a Father who invites his children to help him in the garage. The children are sometimes more of an obstacle than a help, but he loves them, loves spending time with them, loves seeing their joy they experience in getting to help with whatever project the Father is doing. He invites us to help in his divine act of Creation (in our work, and in our procreation of children); and he invites us to help in his divine act of Re-creation, in joining our suffering to his, in our loving compassion and service to others. He doesn't have to work through us. But he has chosen to include us as instruments in His work, in his love for us. He formed us in body and spirit after his image, but it's in the time we spend with him, and learn from him, and follow his example, that we are conformed to his likeness.
So now that we've said all that, we can say a lot more about what Rodney's friends might accomplish. First, God might really have spared Rodney's earthly life because of the prayers he knew his friends would freely offer for him. Prayers truly are effective and important. God himself tells us to pray, and how to pray, and that it's important. We don't know what our prayers accomplish, but we know by faith that they do work. And perhaps in heaven we will see all the good that was the fruit of our prayers.
In all their prayers for Rodney, his friends spent all those times thinking about him, and not about themselves. They grew in selflessness because of their love. Like Simon of Cyrene, they helped Rodney carry his cross, and in turn, they were blessed for their generosity. Their sufferings became moments of grace. They didn't see the red lights or achy joints or sleepless nights just as pointless burdens, but as opportunities to put to good use, to fill these parts of their lives with meaningfulness. With all the rosaries they said for Rodney, they grew in their love of the Blessed Mother, and of the mysteries of the Life of Christ.
Their concern for Rodney made its way into their conversations with friends, family, and co-workers. One of these co-workers, going through his own experiences in God's plan, heard Rodney's story, got himself tested, was a match for Rodney, and offered to donate his kidney. This of course lifted Rodney from his growing despair, and filled him and his friends with gratitude and hope. The medical staff saw his growing joyfulness, and enjoyed spending more time with him and his needs, and it brightened up their day, especially one who was about to give up on her nursing career because she felt it was all too negative and emotionally draining.
Especially aware of the sacrifices of his friends, Rodney started reading the scriptures more, and growing in faith. He became more open to receive God's grace and the work of the Holy Spirit in his life.
The young man who was donating his kidney reminded Rodney of his son-in-law, the husband of his estranged daughter, and he decided to call her, and they reconciled.
Before his surgery, he made a powerful confession of his sins to a priest, for the first time in years, and received the sacrament of Anointing of the Sick, and the Eucharist.
In the midst of Rodney's surgery, the surgeon happened "by chance" to notice a different medical problem that had up then been undetected, and an expert in that field "by chance" was visiting the hospital for another patient, and came in to successfully correct Rodney's issue. In the weeks of recovery, the doctor said Rodney's body was healing surprisingly, miraculously, well. He was following the instructions and looking forward to the future.
Having been so moved by all that had happened, Rodney was opened to discerning his vocation as a permanent deacon. In the rest of his fruitful and happy life, his ministry affected and inspired countless numbers of the faithful, particularly in his visits to the hospital, and his own story, and his frequent reminders about offering up suffering for others. Because of the faith of his friends, and the sufferings they offered up for his sake, his sins were forgiven, and he was healed, and made new. And God's plan of love unfolded superabundantly.
---
The beautiful Catholic tradition of the morning offering is an expression of what we've been talking about. You can find more about the morning offering by clicking here. I might recommend memorizing one of the prayers, or putting it some place you'll see everyday, like next to the bathroom mirror, or the coffee maker, and make it a part of your morning routine!